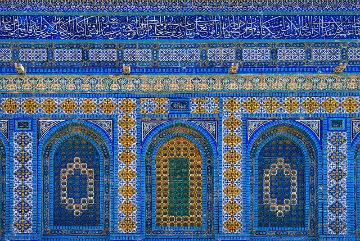 Did you know Ramadan starts next Tuesday, the 9th July 2013 [
June 29th 2014
]? Well it might do; all depends on the moon. Nevertheless millions of working men and women from Morocco to Saudi Arabia to Indonesia will be fasting from dawn till dusk as of next week. Life changes for 30 days inevitably having an impact on business.
To mark the arrival of the holy month, I penned a couple of articles explaining how Ramadan affects people and their working days during the month. Although people in non-Muslim countries may not even notice the month of worship, if you work with Muslims at home or abroad it's important to understand what the 30 days entail, how the business day changes and how you may need to adapt your normal working practices to ensure deadlines are still met and communication remains constant.
The two articles are published by
HRZone
and
OpentoExport
(follow them on Twitter). Both are aimed at different audiences - business people working in/with the Muslim world and the other for HR professionals in the UK managing Muslim populations at work.
The first article,
Ramadan at work: HR best practice
, is the latter of the two. Registration is needed to access the full article but to summarise I look at some practical tips for HR professionals on how to deal with the holy month at work. This year in the UK, working Muslims will be fasting from around 4am until 9pm everyday; that's 17 hours of not eating or drinking everyday for 30 days. It would be unwise to consider those fasting as being without special circumstances. Check out the article for my 15 tips.
The second article,
Ramadan: Adapting Business through the Holy Month
, talks to those in business that deal with the Muslim world as part of their evceryday business. There is a common perception amongst those that are not fully aware that Ramadan is "business
not
as usual". Although business practices change, business does continue however those on the outside need to understand why and how. This article offers 7 tips for business travellers and then 7 tips for those working remotely with clients/colleagues in the Muslim world.
The article is now also in French:
Ramadan : comment adapter son activité professionnelle durant le mois saint
I'd love any feedback you might have. You can tweet me at
@neil_kwint