Blogs for Culture Vultures
Cultural Diversity: How the US Healthcare Act is Lost in Translation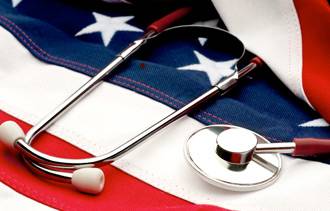 The new American Affordable Care Act might sound like a great change, but the cultural diversity of the US population is giving rise to a number of difficulties. Translation is one of them.

According to Fox News Latino these difficulties are seen at a micro level in places such as the Street Level Health Project in Oakland. It is projects like these that paint a clear picture of the challenges that officials of various states face when implementing the Affordable Care Act initiated by president Obama. Visitors of the nonprofit project speak 22 different languages and come from all over the world: immigrants from exotic places such as Burma or Mongolia visit the clinic for medical check-ups and advice.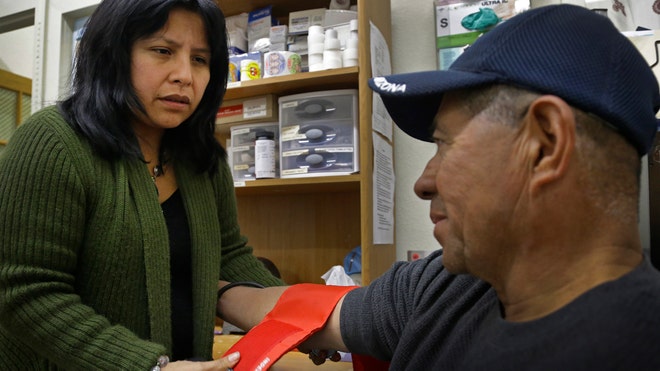 The Project and other health organisations in the country are keen on advising those foreign language-speaking visitors what American law can do to help them. However, this hasn't been an easy thing to do.

Take for example Zaya Jaden from Mongolia. When visiting the Project, she was far more interested in having her sister's migraine treated for free than finding out how she can benefit from the new act. Jaden: 'It was a good idea that Obama had, but I don't know if it will work for me.' Jaden already receives private insurance from the Oakland Hotel she works for, and earns too much money to benefit from Medicaid. But, Jaden says, 'If I make less than what I make to try to qualify for the government program, how could I pay my rent?' This paradox is one of the problems many states face when building exchanges (or health insurance marketplaces) or targeting populations that do not pay regular visits to a doctor.


Cultural and linguistic diversity in the USA

The biggest minority population can be found in the state of California, in which 22.3 million people are originally from abroad. Next in line is Texas with 13.7 million. In Illinois, where 1.2 million inhabitants do not have a proper command of English, nonprofit groups and community organisations have taken on the task of translating information that is issued about the health care overhaul.


Stephanie Altman of Health and Disability Advocates is not quite sure she and the other parties are up to this challenge: 'So far it's fallen to us, and we don't know what (the state's) capacity will be to go beyond Spanish.' Illinois is planning on submitting an outreach plan to the government of the entire United States. According to Mike Claffey, spokesman for Democratic Govenor Pat Quinn, they hope federal money will be made available to reach out for those that do not speak English.


The need for translation services
A joint study by the California Pan-Ethnic Health Network, the UCLA Center for Health Policy Research and the University of California, Berkeley Labor Center has shown that of the 2.6 million 'people of colour' that are qualified for federal subsidies in the new Act, 1 million have a poor understanding of English. Because of the cultural and linguistic diversity, the writers of the report have indicated that the success of the reform 'hinges in large part on how well the state conducts culturally and linguistically competent outreach and enrollment efforts.'

The new health care exchange required a new brand to appeal to all; but even this has been subject to problems. The exchange staff in California were on a quest for a name that both covered the topic and could be translated into the other languages spoken in California. The outcome was 'Covered California,' which is now translated in the different languages. The name was met with disappointment, with advocates hoping for a simpler and easier to translate name.


Translating concepts

Furthermore, these advocates have asked Covered California to create a marketing and outreach campaign that also covers non-English speaking communities. Laura Lopez, Street Level Health Project's executive director, does not agree with the name either: ''Covered California' translates to California Cubierto in Spanish, but what exactly does it mean? It's not just providing a piece of paper that says this is what is covered. It's really having people on the ground talking with the community.'



The executive director of the Californian exchange, Peter Lee, has stated that funding from the government will go to a multi-language campaign. In addition, it will be used to create a network of community-based assistants that can point people in the right direction when it comes to health plans and call centres.

The exchange has set aside 43 million dollars to award grants to organisations and local governments aiming to improve outreach and education. An estimated 5.6 million people in California do not have health insurance, which means 16 per cent of the Californians under 65 are not insured. 4.6 million of those people fall under the Affordable Care Act.

According to advocates, California should try harder to reach those who do not speak English. One of them is Doreena Wong, a health-care promoter at the Asian Pacific American Legal Center in Los Angeles. She is encouraging the exchange to launch a multi-language website with languages such as Arabic, Chinese and Russian. Oscar Hidalgo, communications director at the exchange, has stated that the website will first only be available in English, but that the design of the website can cater for more languages later on. However, the public has to be educated about the changes first by an introductory website.

Hidalgo: 'It's very challenging to put together a website that's consumer friendly in English, and then to do it in 13 languages is a very, very big task. I think what's important for us is to take a step in English and Spanish and figure out what the feedback is. ... We don't have all the answers at this moment, but we're going to find them.'


Related Posts