Cultural Competence
Click Subscribe to Enrol on this Course
e-Learning Cultural Competence Course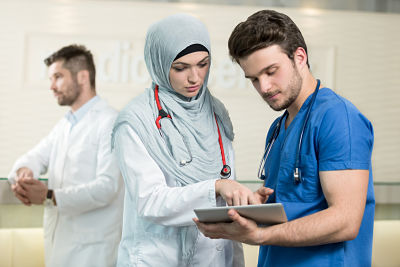 This e-Learning course is ideal for anyone wanting online cultural competency training.
The course provides learners with a thorough overview of how and why people from around the world interact in different ways.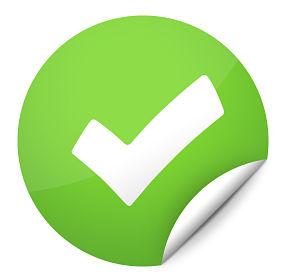 > Designed by experts in cultural competence training
> Fully online course accessible 365/24/7
> Suitable for learners of all levels and experience
> Approximate duration: 40 mins - 1 hour (learner dependent)

> Certificate upon assessment and completion

---
Online Cultural Competence Training
This course is suitable for professionals of all levels working in any sort of multicultural environment or in an international capacity.
Typical learners include professionals from international business, the diplomatic service, healthcare & social care and international NGOs.
The course addresses many of the common cultural challenges faced by people working across cultural differences.
---
Course Format & Content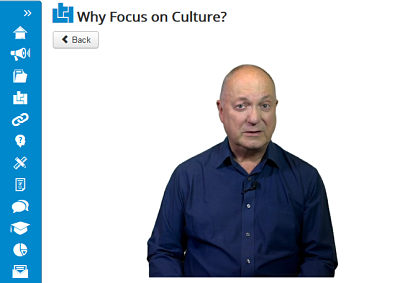 Using a combination of presentation, voice over, slides, quizzes and resources, the course covers essential topics relevant to professionals working and communicating across cultures.
This invaluable e-Learning course focuses on helping learners develop their cultural competency skills within their own roles.
Designed with bite-sized learning in mind, the course is broken down into 8 chapters, each covering an essential lesson in cultural competence.
---
Chapters & Topics
Below is an overview of the course topics.
How to use the system and framing the course content and its benefits to learners.
How does 'culture' work? Why is it important? Understanding national cultures and differences.
Appreciating our individual role and influence in any cross cultural situation. Exploring the cultural critical topics of the Cultural Lens, Stereotyping and Cognitive Bias.
Understanding the importance of values as a driver in behaviour. Exploring some of the most common values and using this understanding as a practical aid when navigating cross cultural situations.
Understanding the reasons behind cultural differences in approach to time and exploring strategies to help manage punctuality, delivery and deadlines in a cross cultural environment
Exploring essential cross cultural communication differences. Gaining strategies to navigate and bridge these differences to ensure we develop positive relationships.
Covering critical differences in approaches to teamwork including responsibility, groupwork and hierarchy. Helping us to build strong relationships with our cross cultural colleagues.
Identifying common areas for conflict and how to use a 3-step process to reconciliation.
---
Course Assessment
Assessment is carried out during the course.
Learners are asked multiple choice questions as well as questions based around case studies and workplace scenarios.
With a pass mark of 75%, the answers are marked automatically so learners instantly know whether they have passed. Learners can take the tests as many times as needed.
---
Blended Learning
Although the course is perfect as a stand-alone solution, it can also be used as part of blended learning.
Organisations looking for tailored support in developing cultural competency can also take advantage of live webinars or face-to-face training, tailored to meet their needs.
---
Team & Group Licenses
As well as individual licenses, we also provide team, group and organisational licenses.
Discounts are available as follows:
• 5% discount for orders of 5+ licenses
• 10% discount for orders of 10+ licenses
• 20% discount for orders of 50+ licenses
• 30% discount for orders of 100+ licenses
• 40% discount for orders of 500+ licenses
Please contact us to discuss your needs and how you can license our course.
All courses are SCORM Compliant. Read our FAQs page for more information on purchasing our courses.
---
White labelling & Reselling
All our courses are also available for white labelling and reselling.
If you would like to generate revenue through sales of our courses or want to buy a license to present our courses as your own, simply get in touch with one of the team.
Read our FAQs page for more information on purchasing our course catalogue.
---
If you would like a course overview or have any questions, please use the form below.
---