The UAE
Click Subscribe to Enrol on this Course
Online UAE Cultural Awareness Course
This e-Learning course is ideal for anyone who wants to learn about working more effectively with Emiratis.
The online course provides an introduction to Emirati business culture as well as useful tips focused on communication skills and relationship management.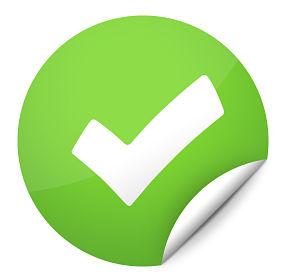 Designed by UAE culture specialists
Fully online course with no time limits
Video footage with business presenter
Approximate duration: 1 hour inc. extra resources

Certificate upon assessment and completion

Watch Chapter 1 for Free then Buy a License to Access the Rest!

---
---
Who Should Take This Course?
This e-Learning course is suitable for learners of all levels who either work with Emiratis remotely, or for those visiting or moving to the UAE.
It has been produced with a professional audience in mind and is useful for anyone looking for cultural insights to help them in their roles.
The course addresses many of the common cultural challenges faced by foreigners working with Emiratis and consistently receives excellent feedback from learners.
---
UAE: Course Content
This invaluable training course is made up of 8 chapters focusing on specific aspects of Emirati culture, the people and their approach to work and business.
Framing the course content and its benefits to foreigners working with Emiratis.
Uncovering the key influences of Islam within Emirati society, its core beliefs and how it shapes their world view.
Learning about the seven Emirates that make-up the country and how they work together through their leaders.
Understanding core Emirati values and their impact on the local culture and their way of life.
Exploring the Emirati approach to communication, how they say 'no', show politeness, give opinions and manage disagreements.
Covering critical aspects of Emirati business culture, such as relationship building, consensus building, negotiations and meetings.
Appreciating common taboos and etiquette to ensure foreigners present themselves positively when in the UAE.
Affirming that when working with anyone from the UAE, it is important not to draw upon stereotypes.
---
Assessment
Assessment is carried out during the course.
You will be asked multiple choice questions as well as questions based around case studies and workplace scenarios.
With a pass mark of 75%, the answers are marked automatically so you know instantly whether you have passed. If you don't pass, then not to worry! You can take the test as many times as you need and there's no extra charge.
---
Blended Learning
Although the online e-Learning course is perfect as a stand-alone solution, it can also be used as part of blended learning.
Professionals looking for tailored support or specific insights into the UAE can participate in a follow-on live webinar or face-to-face training, tailored to meet their needs.
---
Team & Group Licenses
As well as individual licenses, we also provide team, group and organisational licenses.
Discounts are available as follows:
• 5% discount for orders of 5+ licenses
• 10% discount for orders of 10+ licenses
• 20% discount for orders of 50+ licenses
• 30% discount for orders of 100+ licenses
• 40% discount for orders of 500+ licenses
Please contact us to discuss your needs and how you can license our course.
All courses are SCORM Compliant. Read our FAQs page for more information on purchasing our courses.
---
White labelling & Reselling
All our courses are also available for white labelling and reselling.
If you would like to generate revenue through sales of our courses or want to buy a license to present our courses as your own, simply get in touch with one of the team.
Read our FAQs page for more information on purchasing our courses for your own LMS or Course Catalogue.

---
If you would like a course overview or have any questions, please use the form below.
---